Basics of Getting a Domain Name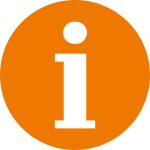 What's in a name? Everything! We're going to speak very briefly about the importance of choosing a good domain name. Have you ever googled yourself? Or your company name? Who hasn't? And when you came up in search results for your name, you probably thought, "Cool." Time to burst your bubble.
Yes, you SHOULD come up when you search the internet by your own name or company name. And those search engine results would really mean something if everyone in the world KNEW who you were. But, most people – don't.
The point is – don't buy the domain name CharlieSFox.com (assuming that's your name and you're not a celebrity). Because what does that domain name tell a prospective client? Nothing.
Now if Charlie S Fox is a chimney sweeper, or a financial consultant, or an interior decorator…that's the information the world wants to know about Charlie S Fox. We'd recommend that rather than buying CharlieSFox.com, try ChimneysByCharlie.com or FoxFinancialStrategies.com or DesignsbyFox.com … you get the point. Your own name is important to two people – you and your mother. (And we love moms, really).
If you choose a domain name that makes it clear what YOU or YOUR business is about, you will have more luck in telling your story to potential clients or internet visitors.